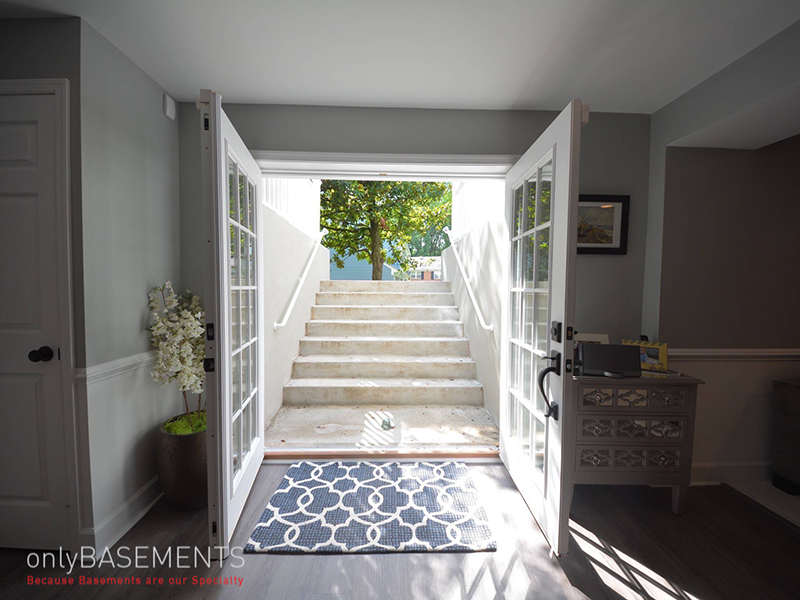 Separate Entrances and Basement Walkouts
OnlyBasements is a building firm located in Toronto's East York neighbourhoods. We are specialized in everything basements!
Toronto's older homes lack natural lighting and usability in comparison to today's more modern open concept designs. That is why a lot of our basements projects include adding a separate entrance to the basements. Designed properly a separate entrance can add additional lighting and usability to your home. When designing your separate entrance, it is important to plan for the future. For example, would your family benefit more from a walkout? Is your separate entrance being installed for the purpose of a rental property? With over ten years' experience, renovating basements OnlyBasements can help you with all your design needs. With accurate detailed quoting and payment plans we are here to help you explore all your basement renovation options.