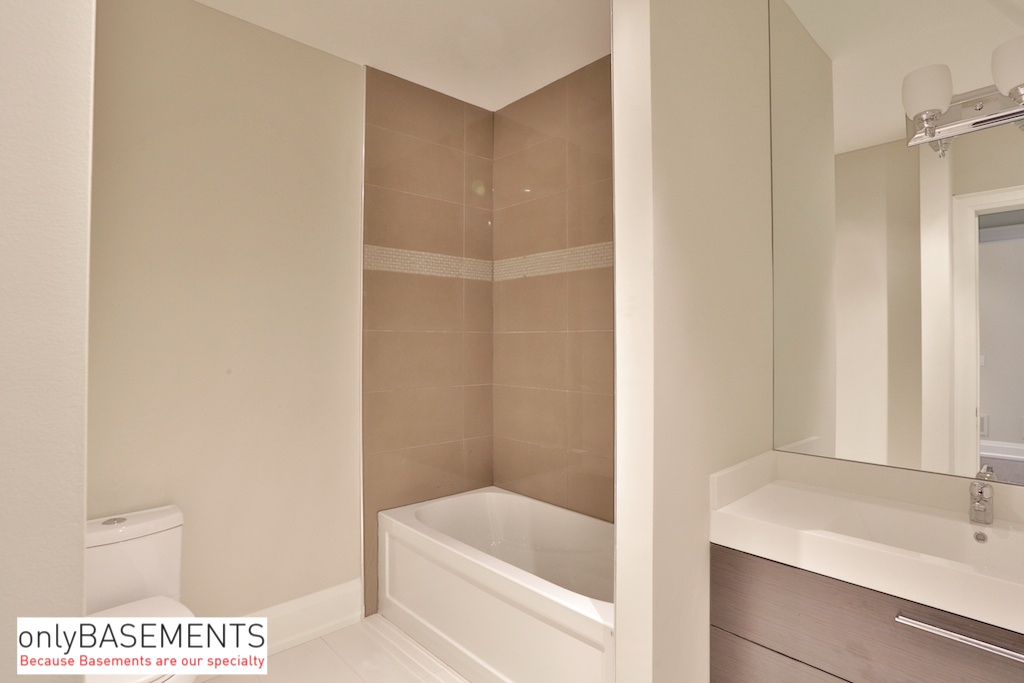 Building Basement Rental Units
OnlyBasements renovation experts provide quality basement renovation services exclusively to Toronto's East End neighbourhoods such as Leslieville, The Beaches and East York. We offer superior quality at competitive prices.  We are WSIB protected, fully insured above industry standards and warranty all of our work for two years.
When considering renovating your Toronto home basement it is important to think ahead as to what you will be using the space for. At OnlyBasements we have noticed a trend in home owners finishing their basements for the purpose of using it for rental units. To do this a lot of the basements in Leslieville, The Beaches and East York require the ceiling height being raised as well as waterproofing. By using the process of underpinning OnlyBasements are able to increase the ceiling height creating a comfortable living space. Additionally, during this process we waterproof your basement.  Basement rental units in Toronto are a great source for generating additional income. OnlyBasements offers detailed quotes based on the scope of your project so families are able to accurately calculate their return on investment. With ten years of experience building in Toronto's East York neighbourhoods we are able to help you design and build optimal income units based on your family's needs.