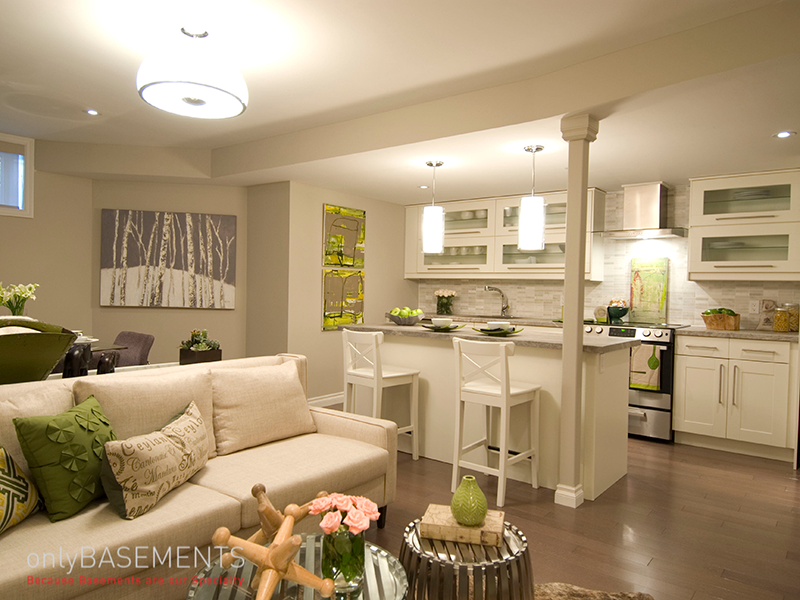 In-law Suites Design Ideas
With multiple generations living under one roof you may be thinking of adding an in-law suite as part of your basement renovation. When designing a basement living space it is important to try and make it as spacious and bright as a main floor living area. In our years of renovating basements in Toronto's older homes we've often heard the basement being referred to as the dungeon, and let's be honest that's no place to keep your in-laws. With easy design techniques we help change the look of basements to help them feel brighter warmer and overall an excellent space for the in-laws to call home.
Use pot lights as opposed to hanging light fixtures. Most basements already have a lower ceiling, by adding pot lights and opposed to alternative light fixtures you get to keep that height and overall keep the room looking larger.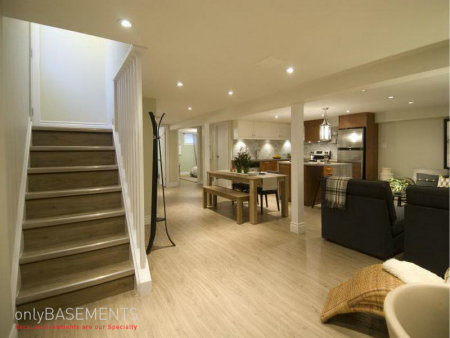 If you do have a substantially low ceiling, then you may want to consider underpinning your home to increase the height of your basement. Underpinning in the process of lowering your basement floor by digging a sequence of holes from under the footing of your home filling it with concrete to extend the footing of your home to a lower level. It is a technique we use in the majority of our renovations in older Toronto homes because they were originally built without the thought of making that lower area a living space.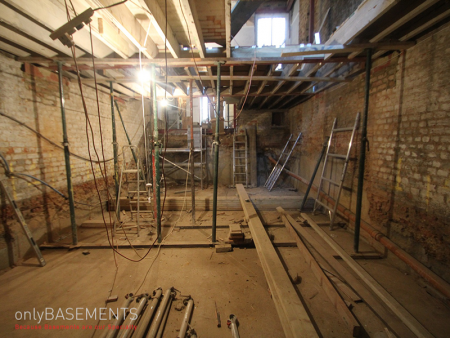 White kitchens. White kitchens are brighter and keep the space in the basement looking modern. By using brighter finishes in your basement accompanied by stainless steel appliances with have you forgetting the word dungeon all together.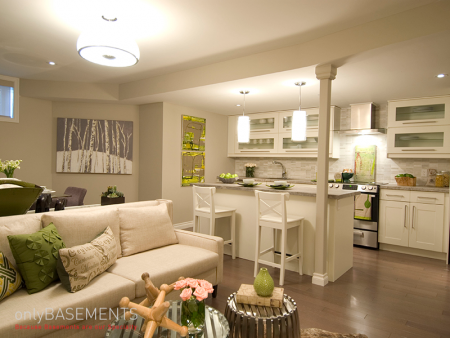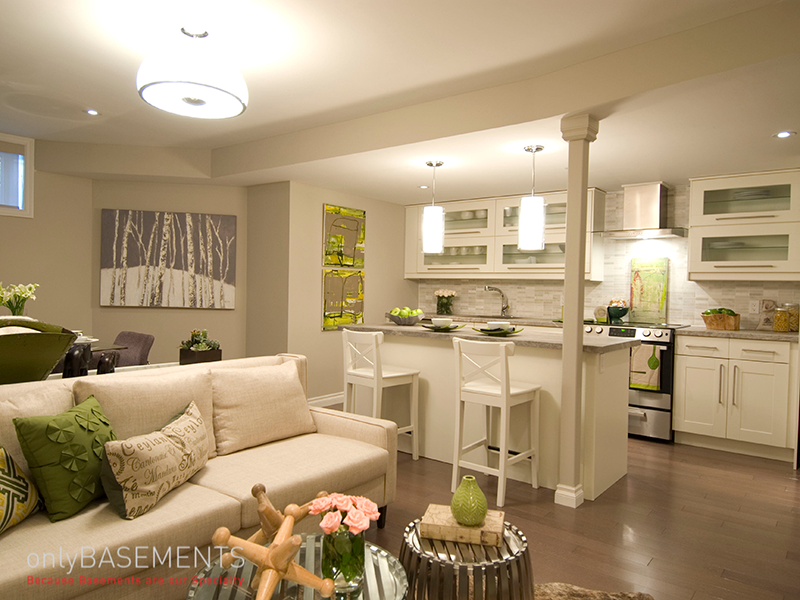 Open concept. By keeping the concept open in your basement, you can help make the overall space look larger. With a bit of design help you can have seamless room integration that works perfectly for any in-law suite.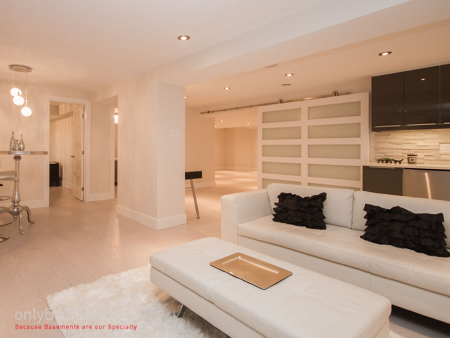 We think adding an in-law suite is fantastic idea. If you plan on adding one to your home give us a call to book your in home design consultation.