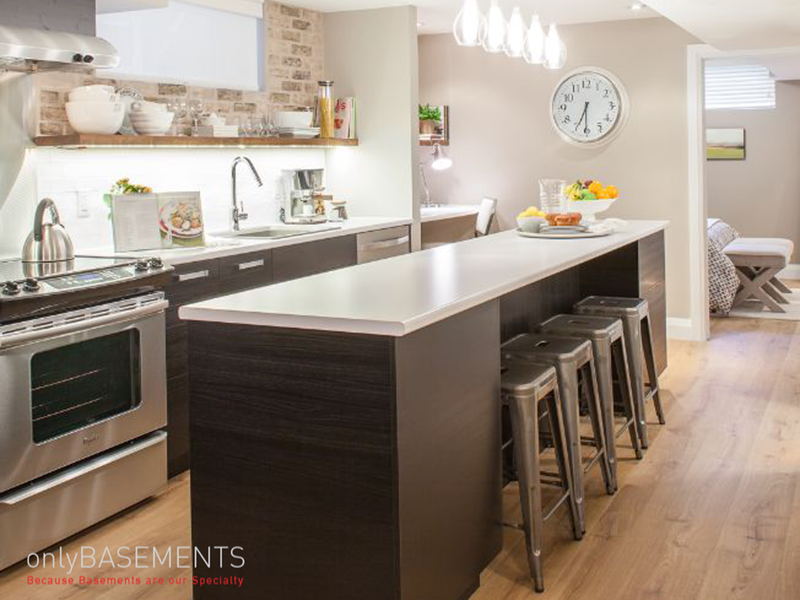 Benefits of Finishing Your Basement
Finishing a basement can add significant value to your property investment. If completely unfinished a basement can be the perfect blank canvas for you to transform into anything you want or space your family needs. Finishing your basement is also a great idea as a remodel can often be substantially more affordable depending on the finishing materials you use.
One of the top items we get asked to add to a basement is an additional bedroom. It is important that if you live in Toronto for a basement room to be considered a bedroom it must have an egress window. An egress window provides emergency exits to homeowners in case of fire or other life-threatening situations. In addition to an egress window the room must also have a closet. Adding a bedroom to your finished basement is a great way to add value to your home as well as to help you appeal to a wider range of buyers when you choose to sell.
We also find a lot of homeowners in Toronto's older neighbourhoods like The Beach, Leslieville, and Rosedale looking to add a bathroom to their basement renovations. Although adding a bathroom is a little more costly upfront, the functionality it adds to a home lacking bathrooms is invaluable. From a real estate point of view the market also finds homes with additional bathrooms to sell faster.
Finishing your basement is especially useful if your home is built in an area where there are zoning restrictions on building home additions. If you think your basement ceiling is too low to be considered as extra living space then consider underpinning. By underpinning your basement you can increase your ceiling height and make it the perfect extra your family requires.
Thinking of finishing your basement? Contact the experts at onlyBasements to book a consultation!
Info@onlybasements.ca